[ 1CH assembled- Non loop coil Loop Detector (GVD-3SC)

This loop coil-less 1 channel vehicle detector can detect and output vehicles passing through within 2 meters to the side of the vehicle.
- Vehicles passing through the front and back of the sensor can be detected and output regardless of the vehicle's direction of moving.

- This finished vehicle detector is assembled in a waterproof ABS enclosure and supplied with an output circuit configured for convenient installation by the installer.
When a metal object such as a vehicle, forklift, cart, or train approaches, it detects and outputs it regardless of direction.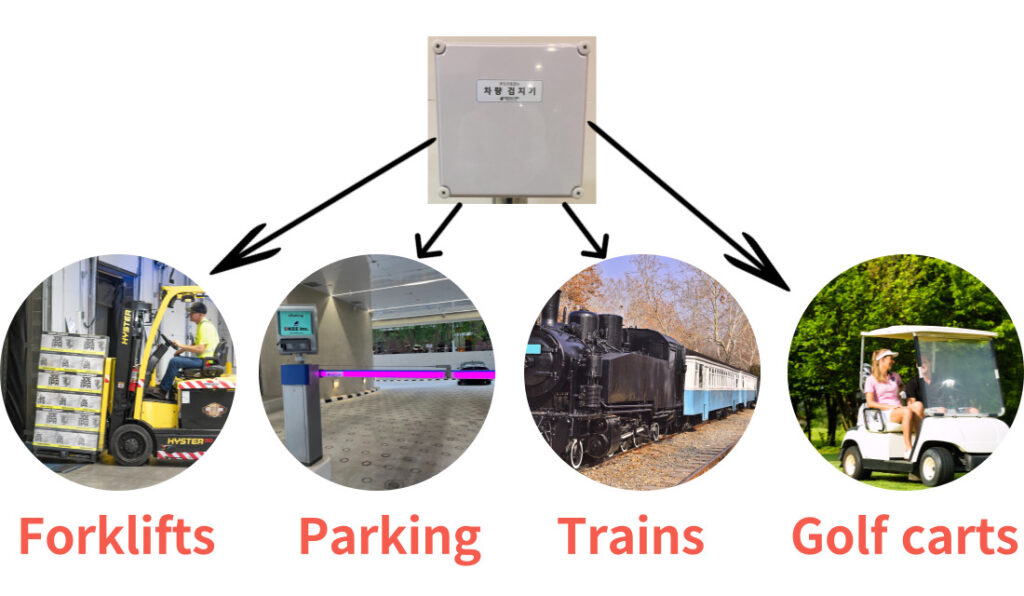 It can be applied for warning light operation, traffic control, or parking control.
We are producing this model for easy installation by customers who need a 1-channel car detector.

Also, the user can detect cars by installing this sensor on the wall or ceiling just like other models.

Thus, the detector can detect a wide variety of metals such as cars, lift cars, metals and carts.

In addition, this loop detector is assembled in a sealed case, but the sensor can be installed inside or outside the box.

So, this 1-channel detector ignores the direction of cars and outputs an output when detected.

Also, this detector provides two outputs to control the warning light and dry relay contacts.

In addition, the user can control the alarm lamp by adjusting the sensitivity of the loop detector and the timer.