[ Complex parking lot management ]

This system is capable of managing parking spaces separately for visiting cars and registered vehicles.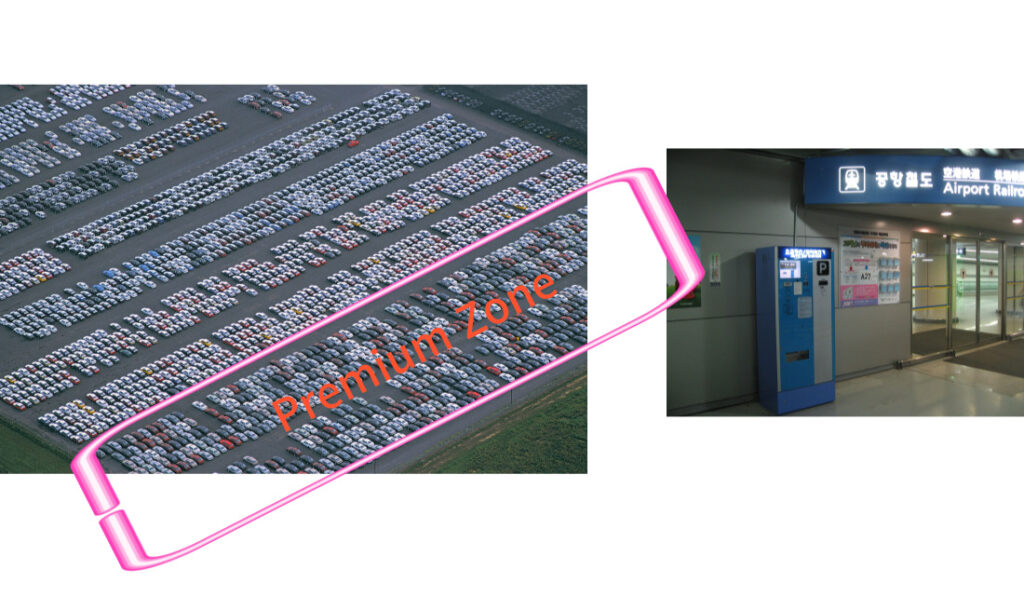 In a residential-commercial building, only registered vehicles may be allowed to enter from a certain floor onwards.
It can be applied in parking lots with premium zones where you have to pay a higher parking fee in certain parking zones.
Multiple separate parking lots can be managed from one management computer.
A company that manages many parking lots in an area will want to manage it all with one parking control system.

Because separate parking lots operate separately, some will want to jointly manage functions.

For example, the parking fee system operates separately, but it will also be necessary to allow registered cars to enter.

Also, in a multi-story parking lot, you may want to manage a specific floor separately with parking control system.

For example, the user can set a floor where only registered cars can park.

So, our LPR complex system can manage multiple parking lots by setting it up for various uses.

For example, it can be set in the parking control system so that even a registered car cannot use any parking lot.

Also, the operator can manage a separate parking rate and car for each divided parking lot.

That is, the operator can set various operating conditions for each parking lot in this complex parking management.

So, this complex parking control system is suitable for complex parking lots of various projects.