[ Warning light- ceiling type ]

This warning light is installed on the ceiling in the direction in which the vehicle is moving, and used to warn nearby vehicles and pedestrians by activating the warning light.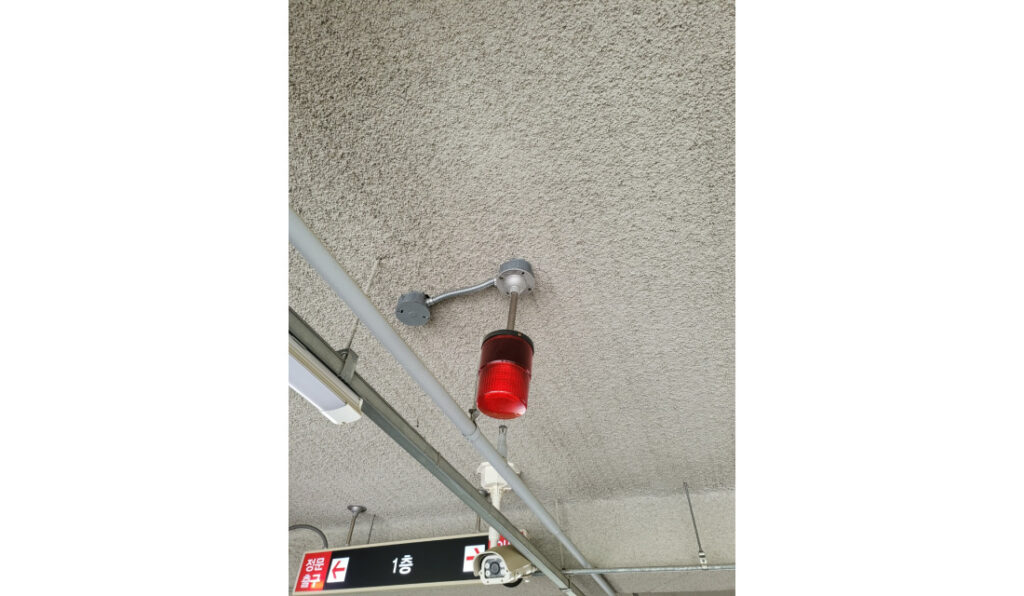 Installed on the ceiling in a pendant type.
The pole provided with the warning light is a one meter aluminum pipe, so cut it appropriately and can be used it.
LED type warning lights and lighting have a semi-permanent lifespan and the alarm sound can be reduced.
The vehicle detector activates this warning light and is used to notify pedestrians or drivers that a vehicle is coming.

So, the installer installs this warning light on the ceiling, and it can be mainly used in the field where the pipe is buried.

Also, this alarm light has the function of operating an LED light and an alarm sound.

Therefore, when the metal sensor operates, the operation of this warning light notifies nearby pedestrians and drivers of car exit.

In addition, the user can open the cover of the alarm light and turn off the sound.

Moreover, the user can cut the pole for the alarm lamp if it is 1 meter long, but it can be used.

Also, if the sound is loud when the metal sensor is operating, the sound of the warning light can be reduced.