[ Automatic pay station (model : DCP-600) ]

This automatic payment machine can be discount parking fees using discount coupons or WEB discounts, then pay with a credit car and issue a receipt.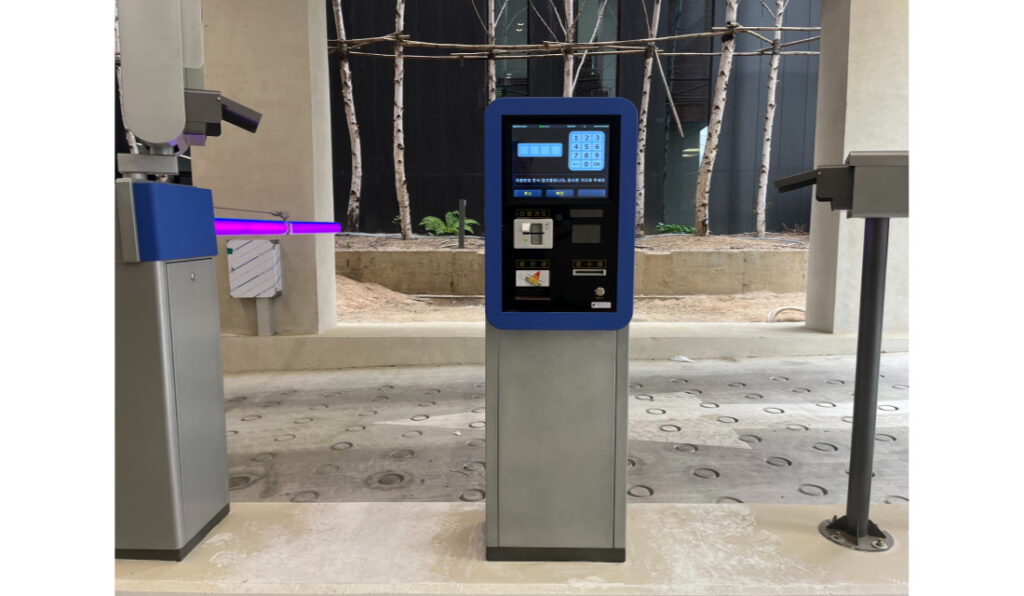 You can get a discount on parking fees with discount coupons, and pay with an insert or touch-type credit card. You can pay parking fees by entering your license plate number on the touch screen. Once payment is completed, a receipt can be issued and the barrier gate is automatically controlled.
The driver can par directly at the automatic pay machine of the LPR parking system in the parking lot.

So, if this device is at the exit, it displays the parking fee according to the car reading.

Also, if this Automatic Pay Station is located in the center, the driver can pay by entering own car number.

However, this device can settle parking fees by reading credit cards, debit cards or discount coupons in a cashless type.

Because cashless type in the ANPR parking system has almost no maintenance and maintenance are easy.

So, when the driver completes the parking fee payment, the Barrier Gate automatically opens and the car to exits.

Also, when the driver pays at an Automatic Pay Station, the parking fee can be discounted with discount coupons.

In addition, if the driver receives a web discount at the parking lot, the discount is automatically applied.

Also, the voice guidance function that guides the parking fee payment process is convenient for drivers.

However, when the driver needs help, the Automatic Pay Station of the LPR parking system can make a call with VoIP phone.