This parking counter system can be applied to indoor parking lots, and can be divided by floor or zone and displays empty parking spaces to guide vehicles.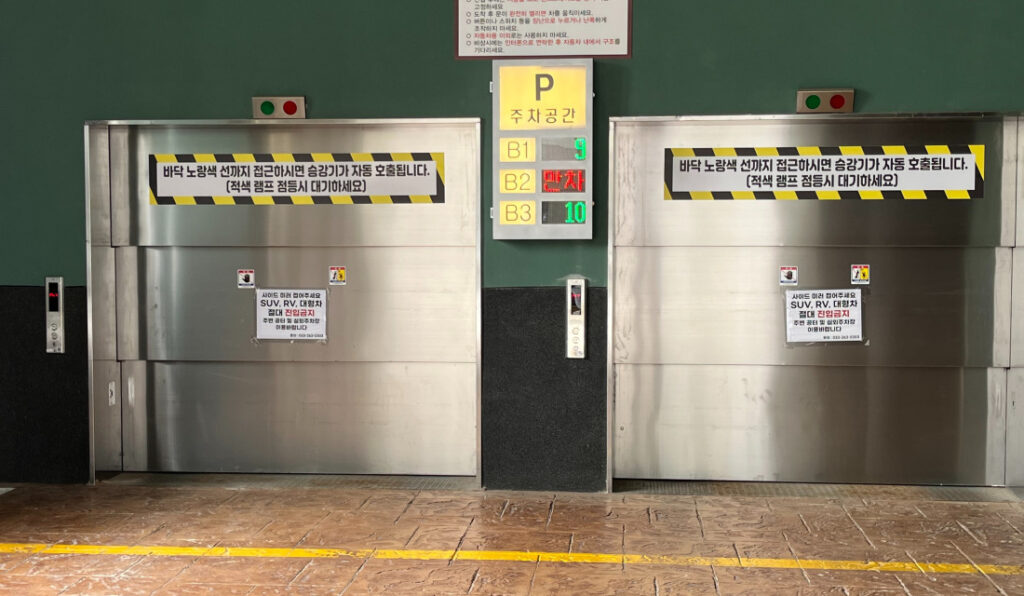 Count the number of parking spaces on each floor, and guide parking spaces at the entrance and each floor.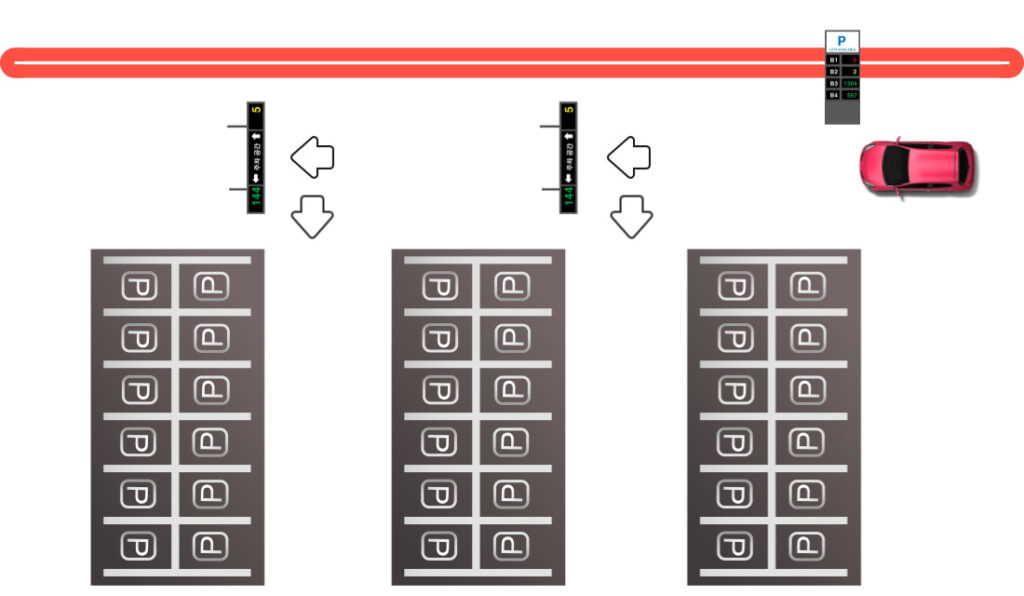 If there are big parking spaces on the same floor, they can be divided into zones for effecient guidance.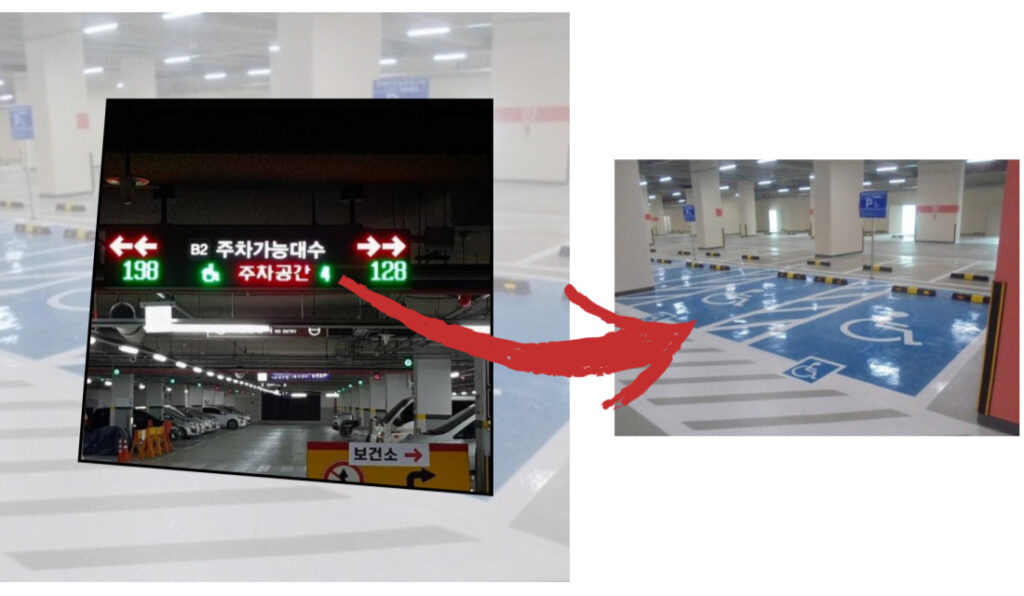 If there is disabled parking spaces on the same floor, additional sensors can be used to display empty disabled parking spaces.
It is common for installers to use parking guide system for indoor parking to indicate empty spaces for each floor.

So, if the number of indoor parking spaces is small, it will be enough to guide the spaces by floor only.

But, if the parking space on the same floor is large, it will be difficult to find an empty parking space.

So, if the same floor is divided into several blocks and displayed, drivers can easily find empty parking spaces.

Therefore, our parking guide system can display empty spaces by counting cars by floor or block.

And a simple counting system cannot exactly guide empty parking spaces in a parking lot.

Because the simple counter system cannot know whether what the sensor detects is the result of the actual cars.

Also, the error of a simple counter without automatic correction function continues to grow a time goes by.

But our parking guide system with two-step auto-calibration modifies to always keep exact counts.