[ Management software (model : DZC-600) ]

This parking management computer manages all connected devices and manages stored data.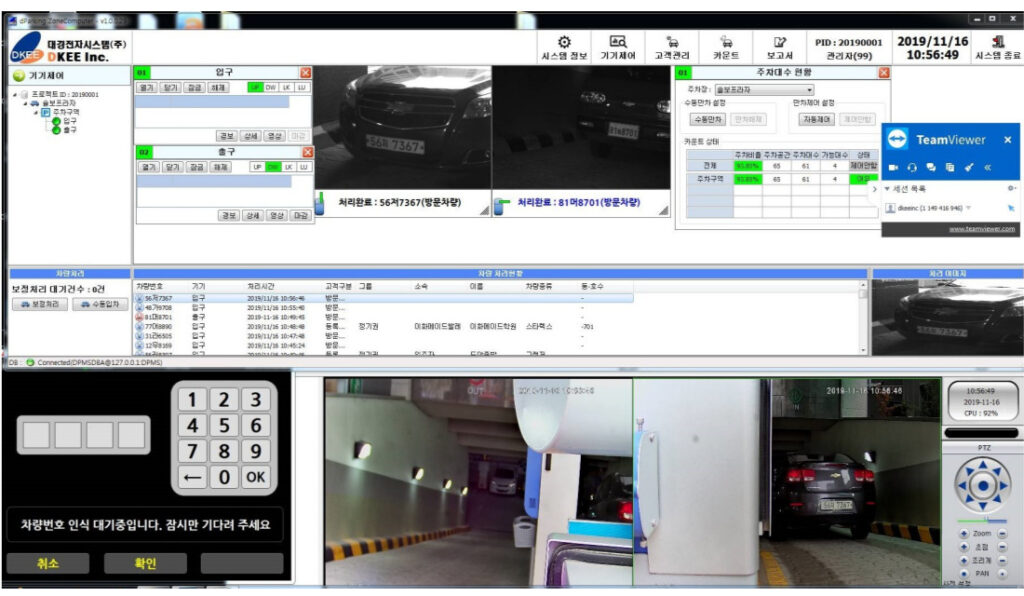 Check the operating status of all connected devices and control them remotely.
Automatically manages registered vehicle numbers.
Manages processed data and discount management.
The management software for LPR parking system has functions that can be applied to various parking lots.

So, the software has setting functions for system configuration and operation.

Also, the software of the LPR parking system receives data from connected local devices and sends data to be controlled.

So, when an operator registers regular cars in our LPR system, the system automatically manages the access of cars.

Moreover, if the operator sets the conditions for visiting cars in the management software, free or payment can be processed.

So, visitors can pay for parking or get discounts with Web discounts or barcode discounts.

Also, the LPR parking system can display advertisements on the LCD monitor by sending images to each LPR Barrier Gate.

So, we can display the operating status of each device on the monitor and analyze it over the internet.

Also, the operator can generate various statistics and settlement reports using the processed data of the ANPR parking system.