[ Warning light- stand type ]

This warning light is installed as a stand-alone device in the direction of exit, and operates to alert nearby vehicles and pedestrians.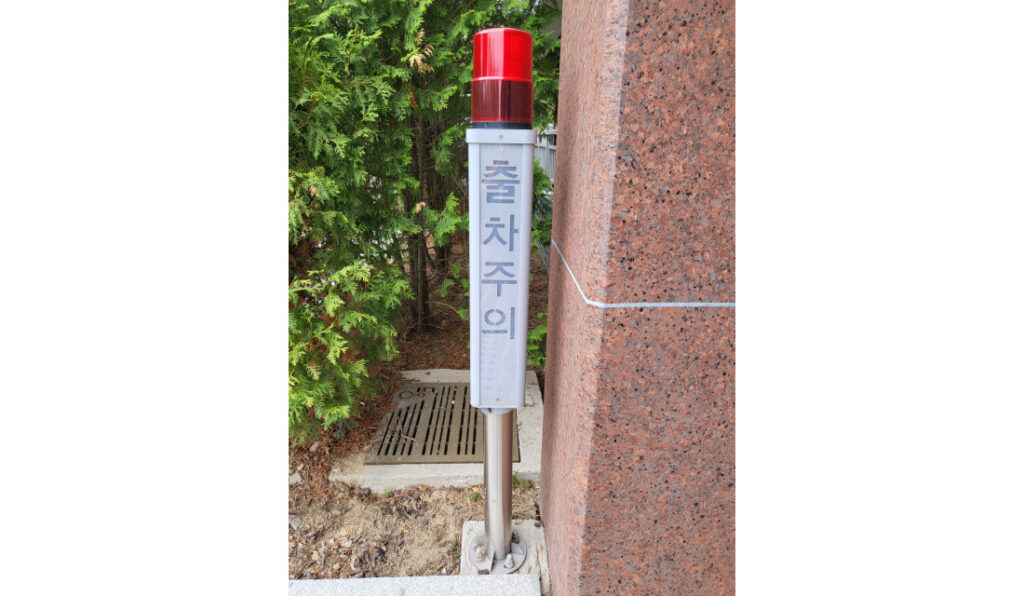 It is self-supporting and installed on the floor, and when activated by the car sensor, the warning light and text display are activated.
The self-supporting type must be firmly fixed to the floor using anchors.
LED type warning lights and lighting have a semi-permanent lifespan and the alarm sound can be reduced.
The installer can fix this warning light with an anchor on the floor and connect it to the car sensor.

So, the installer can install this alarm light on the floor when there is no ceiling or wall.

In addition, this warning light operates with sound, light, and text display when car sensor is activated.

However, the text displayed on the warning light is in Korean, so it must be ordered separately for overseas use.

In addition, in foreign countries, a method of using an alarm light for a car sensor may be different.

Therefore, it may be a better method for overseas customers to use ceiling type alarm lights.

However, if you want this warning light in English letters, you must have a certain amount of MOQ.

Because we have to make letters with sculptures on the body of the alarm light.

In addition, the user can reduce the sound of the warning light when the car sensor is operating.